Graduate School Essay Writing Service That's Worth Every Penny
If you're looking for a graduate school essay writing service, you've come to the right place. If you want to learn about pricing, our writers, and the steps you need to take in order to place your order, then keep on reading. Find out why Homework Help UK has the best professional writing services online!
How It Works
Order Now
Our Custom Essay Writing Service Includes:
Professional Essay Writers & Scholars
If you must trust anyone with the task of writing for you, it's understandable to want the best and most knowledgeable essay writers available. There's absolutely no other platform worth trusting with your graduate school assignments than Homework Help's writers.
Original & Plagiarism-Free
Our writers create from start to finish the order you'll receive and pass in school. With clear instructions and writing prompts, you can have one of our writers make your essay for you. You can lose the stress of making sure it's original and plagiarism free because that is our guarantee.
Matching Your Unique Needs
Homework Help UK has had so much experience matching our students with the perfect writers for the job. Graduate school students are no different at all. We have writers available at every level and we even help young professionals with their budding careers.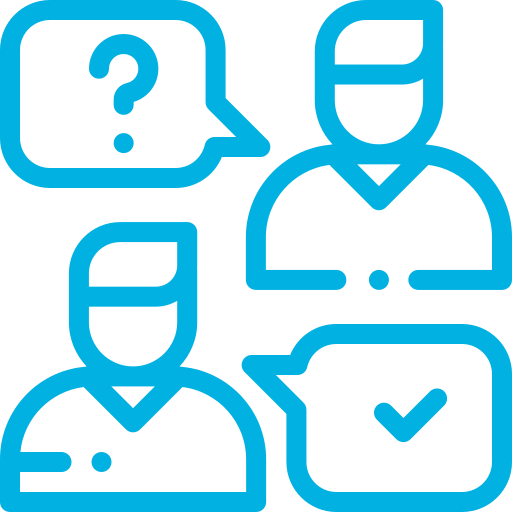 24/7 Access to Support
Whatever time of day you might need us, Homework Help UK's support team will be around to answer your questions and inquiries 24/7. You'll never have to worry about your order being lost or delayed because you can always get updates from our customer support team.
Just How Hard is Graduate School?
Rice University says that your first year of graduate school can be overwhelmingly difficult and unexpected. The university even listed down the most common experiences of graduate school first-years. For one, graduate school follows a different learning format than most students experience. Some students can experience imposter syndrome, they might have issues with socializing or speaking up in class, or some students may have difficulty managing their time.
The coursework for graduate school students is much harder too. Students who have had some difficulty in high school or college may have an even more difficult time in graduate school. A lot of graduate school students find it challenging to develop new ideas compared to the research and memorization of information used during high school or college.
Luckily for our graduate school students out there, Homework Help UK offers a graduate school essay writing service. We have a team of efficient, smart, and capable writers who can write at graduate school level and higher. If you're feeling overwhelmed and overworked in graduate school, you can definitely benefit from this service.
Why Students Fail Their Master's
Franklin University enumerated the top reasons why graduate school students fail. Read ahead to learn some of the reasons why and how you can avoid falling into these habits.
Inability to complete their coursework –

A big part of surviving getting your masters degree is learning proper time management. Graduate schools could also ask more from their students. Those who don't manage their time properly will find it harder to complete their coursework. Before you fall behind on your requirements, you can avail of Homework Help UK's

graduate school essay writing service.

Difficulty writing at graduate-level –

Writing truly isn't everyone's strongest point. Writing at graduate-level can be challenging. It entails a lot of critical thinking, reviewing and reading multiple sources, and showing applied and theoretical knowledge. Some students just aren't articulate and writing can be tough.

Students who find it hard to write at graduate-level can always use Homework Help UK's

graduate school essay writing service

to learn from one of our top writers. Writing may not be your strong point but it can always be remedied by getting help from us or exercising your skills more. Read our past blog on

How To Maximize Your Potential In School

to learn more.

Independent learning –

Some graduate school students also expect their professors to "hand feed" them information and instructions. They might not be used to independent learning so in order to not fall behind in class, you should try to depend less on your instructors to tell you how to research, where to get sources, and make more independent decisions.
How To Get Through Graduate School Easily
Here are some tips from Franklin University that will help you get through graduate school easily and successfully.
1. Have a support system
To have a network of support, make sure you are surrounded by like-minded people. Being around intelligent and motivated people can inspire you to make similar decisions. The right people have the influence to either aid in your success or downfall. Make sure you are around the right people.
2. Use advantage of available help
Some students miss out on free help because they are not aware of the resources available to them. Some schools offer free tutoring so you could benefit from finding out if your school does. There are also many self-help tips available online to help you maximize your educational potential.
Homework Help UK also has tutoring services and we have a free blog that teaches students many things like how to make friends in university or everything you need to know about Ivy League schools.

3. Set goals
Instead of penciling in deadlines in your calendar, you might find that setting goals or achievements work better. When students look at their calendars and see deadlines, it can be unmotivating and difficult to follow through. However, if you write it in a way that excites you and makes you feel productive and fulfilled, writing down a checklist of goals could be a better tip to try.
4. Find the right time
Time management is everything for graduate school students. You will need to learn to adapt and adjust to working hours and school schedules. You will also need to sacrifice time that you used to use for leisure and manage your time according to priority.
5. Organize a system
To achieve success in graduate school, you have to have a system in place that works. Find out what your learning style is, what the best form of note taking works for you, and how to efficiently use your time to study and retain information.
6. Get a freelance editor
If you're not the best writer, even Franklin University advocates finding a service that can help. If you're not comfortable with getting a paper written for you, you can alternatively avail of our editing services instead.
7. Communicate with your professors
In graduate school, there's no use being afraid of seeking help from your professors or advisors. They're there precisely because they can help steer you in the right direction. Think of your relationship with professors and advisors as more of a partnership where everyone's role is to ensure your success.
8.Visualize your successful future
Despite all the hardships you will face in graduate school, always envision the future in the best light possible. When the going gets tough, you have to remember why you're here in the first place. Perseverance, confidence, and hard work are the keys to success.
To learn more about how Homework Help operates, read our past blog on How A Custom Writing Service works.
Frequently Asked Questions
Online Essay Ordering Process
Read a Sample of Our Work
To be convinced of our writers' graduate-level writing skills, you may see a sample of their works. While the graduate school workload is heavy and you've considered getting some help, you can still be a little hesitant to get a graduate school essay writing service done. The best way to assure you of our writers' capability to fulfill your unique student needs, read ahead!
See Our Sample Work
Writing a Paper Has Never Been Easier. Order Now!
Talented writers and our range of subjects to write on should definitely be a reason to trust Homework Help UK as a graduate school essay writing service. Our blogs also provide many tips and tricks you can apply to your grad-school life and ensure success! You can learn how to motivate yourself, work-life balance tips, and positive affirmations.
Let us be a part of your graduate school journey for higher probabilities of success and less stress.