Persuasive Essay Writing Service From The Best Homework Helper
Getting a persuasive essay writing service done especially as a student who finds it hard to differentiate persuasive essays and argumentative essays is the best move. Learn how you can order either a persuasive essay or an argumentative with Homework Help UK.
How It Works
Order Now
Our Custom Essay Writing Service Includes:
Professional Essay Writers & Scholars
If you're looking for an online custom writing service that has some of the best and most capable writers available, then Homework Help UK has just what you're looking for. Our professional team of essay writers and scholars can help with even PhD dissertations so getting a persuasive essay or argumentative essay done will be an easy feat.
Original & Plagiarism-Free
All your orders with Homework Help UK, whether they're research papers, custom-written essays, reports, or even admission essays, you can expect that they are 100% originally written by our writers. All orders also go through a third-party plagiarism checker. We even have a dedicated plagiarism scan service so you'll never have to worry when it comes to turning in your papers!
Matching Your Unique Needs
No matter what your needs are or how specific your writing prompts are, our team matches each client with just the perfect writer for the job. With our extensive list of services, we are definitely able to cater to just about any student need. We also write on just about every subject schools offer so you never have to worry that your homework is too complex to get some help on.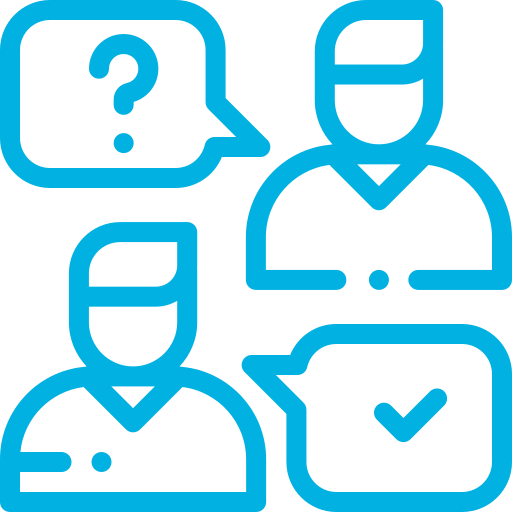 24/7 Access to Support
The customer support team at Homework Help UK is available 24/7 to answer any questions or get some updates regarding your order. We're also available on WhatsApp and you can text our toll free number +1 (855) 822-0700. We're also on all the major social media platforms, Instagram, Facebook, Twitter, YouTube, and TikTok. We make sure our clients are supported from the moment they place an order and even after they've received their order.
Persuasive essays are a type of academic writing that use evidence based logic and arguments meant to persuade the reader. Persuasive essays are used to take a specific stance on a subject and convince the reader of the writers' ideas or viewpoint. Persuasive writing is often seen in advertisements or reviews. Besides using evidence based logic, writers can also use their personal experiences, use emotion to appeal to the readers, and use speech to compel the audience.
Persuasive writing will require students to do the following:
Choose a position. Whether you are for or against, agree or disagree with your topic at hand, the writer of a persuasive essay must know the purpose of their essay.

Do research on the subject. The best way to convince readers of anything is to have your arguments backed up with credible facts.

Leverage the strongest argument in your persuasive essay. The writer of a persuasive essay should concentrate on the strongest argument after their research and build their essay around it and get supporting points to make it stronger.

Start the writing process!
Students may not always have a grasp on the art of persuasion and can find it difficult to write persuasive essays. Thanks to Homework Help UK's amazing team of writers, students can get help on their persuasive writing coursework at an affordable price.
Writing an Essay Has Never Been Easier
All About Persuasive Essays
Students can have a hard time writing essays and persuasive essays can definitely be a little more challenging than the other essay types. Because of this challenge, some students could be on the lookout for a free persuasive speech writer or essay writer. The only issue with this is you can never be too sure when entrusting someone else with your homework. Luckily, you can definitely invest in one of Homework Help UK's writers, some of which are even PhD holders. If you're set on getting a persuasive essay writing service done, there's no better place to get it done than with Homework Help UK.
If you want to learn more about what types of essays there are and how to write them, you definitely can. For persuasive essays, here are some of its defining characteristics to help you try and write them yourself. And if all else fails, you can always get a persuasive essay writing service done.
The 5 Elements of A Good Persuasive Essay
The quality of your chosen resources to cite when you're writing a persuasive essay is really important. The way to persuade your audience is to use credible sources that are proven to be accepted and rooted in evidence.
According to Albany Business Review, a good message from a persuasive essay contains both factual and emotional arguments. The writer has complete control over the message they want to send their readers.
In the case of persuasive writing, your medium is writing and the essay itself. There are plenty of ways to persuade your audience. To make a good persuasive essay, make sure you are using your words correctly to truly get your point across.
For a persuasive essay to be effective, you also have to know your audience. This is the best way to know what tugs at their heartstrings and where they stand on certain issues so you can really organize your thoughts and use the right arguments to successfully persuade your readers.
To really make sure your persuasive essay did the job, you need to ask yourself if it answers your original aim and purpose of your essay.
Alternatively, if a persuasive essay is simply too much on your plate, our persuasive essay writing service is here for you.
Persuade Your Readers Using Basic Persuasive Writing Principles
According to the UBC's Writing Centre's Writing Workshop, persuasive writing has the power to influence or change the readers' minds. Understanding persuasion tactics will help you understand the strategies other people use to persuade others so you can protect yourself from being taken advantage of. Also, knowing the strategies allow you to choose the most effective way to persuade through your essay.
The UBC Writing Center listed three ways you can get others to agree with your point of view.
To be successful in persuading others, the persuasive essay writer should acknowledge the fact that there is more than one side to every subject. For your argument to even be considered by your readers, you cannot alienate them into thinking that the only correct stance is yours. You can use the appeal to reason when writing your persuasive essay by using either of the two reasoning processes which are deductive reasoning and inductive reasoning.
Human emotion is a powerful tool for influence that can be used in persuasive writing. In order to use the appeal to emotion, the persuasive writer can use descriptive language and try to paint a picture that appeals to the readers. One has to be careful when using the appeal to emotion as to not simplify a complicated issue and completely disregard facts and evidence. Using emotion to persuade your readers must come from a legitimate place and not as a manipulation tactic.
We've established that in order to really persuade someone, you must use credible evidence and facts to back up your arguments. To make the appeal to authority, use an expert to strengthen your arguments but also make sure that they are truly experts at their field. The expert must be up to date with all matters pertaining to your topic. The expert should also be favored by the public to truly make the appeal. The expert must be associated with good and reputable groups and organizations. The expert should be free of personal bias.
You should also be careful when quoting experts as to not take their words out of context and use them for your own persuasive gain.
Frequently Asked Questions
Online Essay Ordering Process
Read a Sample of Our Work
Read some of our talented writers' persuasive essay online by checking out our sample works. Every order made with Homework Help UK is 100% original and free of plagiarism. None of these essays were past orders by clients to ensure that they're protected by our confidentiality clauses. We do consider future clients that would like to see what an order from Homework Help UK will look like which is why we've compiled some of our writers' past work.
See Our Sample Work
Writing a Paper Has Never Been Easier. Order Now!
Persuasive essays are challenging but definitely not impossible. If you are still struggling and aren't confident with your writing you can get quoted for free on Homework Help UK's persuasive essay writing service and place an order.
Get your persuasive essay writing service done with Homework Help UK today!