Resume Writing Service
Using a resume writing service could make a difference for your future. The most vital component of a job search boils down to one main factor: a professional resume.
How It Works
Order Now
Our Custom Resume Writing Service Includes:
Written by Professionals
As highly educated experts and working professionals in their fields, our team of academics and scholars have been in your shoes and know what it takes to enter into the working world.
Original & Plagiarism-Free
Once you have submitted your order form through our website, we work right away in matching you with a writer best suited for the job. All orders come with an originality report.
Resumes Tailored to Your Career Goals
Our professionals understand what it takes to get seen in a crowded pool of applicants. That's why we make sure we tailor every resume to your unique career goals to help you land that dream job.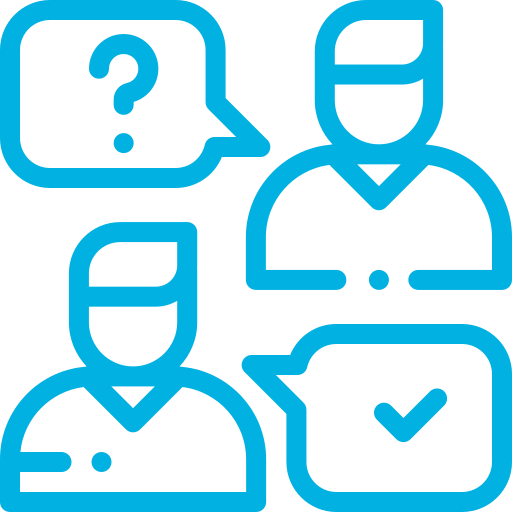 24/7 Access to Support
We have a team of friendly, helpful customer support staff who work around the clock, and are available to answer your questions or concerns 24/7, day or night.
In this day and age, unless you have been referred, or have an opportunity somewhere because your professional experience speaks for itself, a piece of paper with your professional and academic experience and your name on it is all a prospective employer is going to know about you until you've secured an interview.
Our Resume Writing Service Helps Students Succeed After Graduation
Knowing what information to include and what information to exclude in a premium resume is likely to make or break your chances of receiving an interview. HR employees and hiring managers are busy people and often spend entire days reading through piles of resumes from hopeful job applicants. Making the process more efficient means immediately weeding out those resumes which don't stand out, or are too time consuming to read. A good resume should be structured as follows:
An employer is, first and foremost, interested in your relevant work experience, which is why your resume really needs to shine here. Using a resume writing service will help you showcase the transferable skills you have acquired while in the workforce that will dictate how much of an investment in you an employer will have to make to bring you up to speed and have you working productively.
Therefore, a strong and effective professional resume should also be:
A Resume Writer Will Help Make Your Life Easier
At Homework Help UK, we adhere to the highest standards of professional writing practice, knowing that resumes are the foundation upon which a job application is based.
Our talented resume writers know what employers want to see when they look at your resume, and we are adept at structuring the document and drawing attention to the most important areas of your professional and academic experience. We also understand that functionality, while important, should not come at the expense of style, and our writers will expertly build you a resume which reads and looks equally well.
Get in touch with our resume writing service team to help meet your short-term and long-term professional employment goals.
Frequently Asked Questions
We know you probably have some questions about our professional resume writing service and how it works. Here are some answers to some of our most commonly asked questions to get you the information you need faster.
Online Essay Ordering Process
Read a Sample of Our Work
We know that it takes a lot of trust to rely on someone else to write your assignments for you when your grades and academic career are on the line. Putting your future in the hands of an online company can be a little stressful, especially if you've had a bad experience with a low quality essay company in the past.
That's why we have a sample works page, where you can take a look at some of our sample assignments to get a feel of our quality, writing skills, and range of expertise. Take a look at some of our work and see for yourself the difference a high-quality custom essay writing service can make.
See Our Sample Work
Writing a Resume Has Never Been Easier. Order Now!
Your resume is the key to securing that job interview, so you have to make sure it sets you apart from the rest of the applicants. Watch Episode 60 of the Homework Help Show to learn more about how to write a resume. From figuring out what to include to laying it all out in a way that stands out, our host Cath Anne shares the best tips and tricks for your job hunt. This is an important part of the job search process, so turn to the professionals to be sure you've got it right. Place your order with the button below, or
get a free quote
now.