Dissertation Writing Service Help From The Best In The Business
If you're looking for a dissertation writing service, look no further! At Homework Help Australia we have professional academic writers on staff with experience across all the major fields of study and academic levels. We have experts who have successfully completed their PhD programs in cooperation with one or more institutes, nationally and internationally.

How It Works
Order Now
Our Custom PhD Dissertation Service Includes:
Highly Educated Academics & Scholars
Even PhD students need dissertation writing help. Your PhD dissertation is in good hands at Homework Help Australia. Our team of academic writers and scholars have reached the highest levels in their academic fields, and many hold PhDs themselves. There's no better platform to trust but the top dissertation writing services offered by Homework Help Australia.
Original & Plagiarism-Free
Getting dissertation help services can sound too good to be true. With all the websites offering dissertation help, it can be hard to know which to trust and who will produce original and plagiarism-free outputs. Once you have submitted your order form through our website, we work right away in matching you with a writer best suited for the job. All orders come with an originality report.
Always on Schedule
We know you have deadlines, and we're fully prepared to meet them. All of our orders are completed on time and often ahead of schedule, no matter how many parts or sections you need.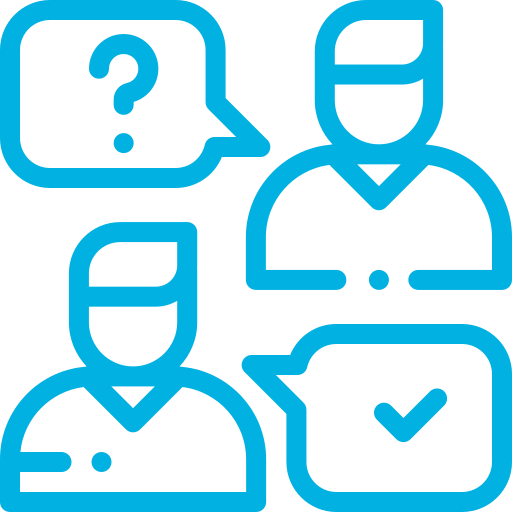 24/7 Access to Support
We have a team of friendly, helpful customer support staff who work around the clock, and are available to answer your questions or concerns 24/7, day or night.
Completing a PhD Dissertation is possibly the most demanding task in one's academic career. Aimed at enabling candidates to conduct independent, self-directed research, PhD dissertations confer the highest level of education. Doctoral studies are designed to allow a student to contribute their own unique perspective on a field of study, encompassing one or more disciplines and building on the foundations of scholarship of those who have come before them.
General conditions for admission to doctoral programs are highly regulated so as to preserve the academic integrity of the field and set forth detailed conditions prescribed by the program for accreditation and completion of doctoral studies.
Get started on your dissertation now!
Order Now
Helping You Close the Final Chapter
Even the best students need help writing dissertations. Your PhD dissertation is the final part of your program, wherein you are expected to undertake and present an independent and original research work in your relevant field.
We understand that doctoral theses are the culmination of many years of hard work, research and teaching. PhD students typically take a long time to decide on and write their dissertation topic and it is inevitable that they will come upon obstacles along the way.
Research and post secondary institutes try and provide doctoral students with resources and guidance when embarking upon their PhD, and Homework Help Australia's PhD dissertation writing service hopes to be able to provide students with supplementary support.
Homework Help Australia's Dissertation Writing Service
Our services include long-term goal planning, research assistance and execution planning including:
Homework Help Australia has aimed to help students all over the world with their homework. Over the years, our services and clients have expanded as well as the countries we service. At Homework Help Australia, we understand that now more than ever, students' well beings are just as important as getting school work done. Many students also have other responsibilities besides school. A lot of students are independent and have side hustles and jobs that can take away time from getting important school work done. This is precisely why we've started to offer a dissertation writing service. We understand the need for it and we have just the right team of writers who are more than capable and are talented enough to produce the best possible dissertation for our clients.
The Elements Of A Successful PhD Dissertation
Our services include long-term goal planning, research assistance and execution planning including:
Deciding on the topic

Creating a theoretical framework for discussion

Approaching the subject and methodology

Describing the purpose of the research and maintaining consistency throughout

Writing a clear and effective proposal

Outlining research

Analyzing hypotheses and understanding research limitations

Writing

effective conclusions, solutions and proposals
Get in touch with Homework Help Australia today and discuss how we can help you plan and execute your PhD dissertation.
Frequently Asked Questions
We know you probably have some questions about our custom PhD dissertation writing service and how it works. Here are some answers to some of our most commonly asked questions to get you the information you need faster.
Online Essay Ordering Process
Read a Sample of Our Work
Homework Help Australia offers professional dissertation writing service but we know that it takes a lot of trust to rely on someone else to write your assignments for you. Especially when your grades and academic career are on the line. Putting your future in the hands of an online company can be a little stressful, especially if you've had a bad experience with a low quality essay company in the past.
That's why we have a sample works page, where you can take a look at some of our sample assignments to get a feel of our quality, writing skills, and range of expertise. Take a look at some of our work and see for yourself the difference a high-quality custom essay writing service can make. Dissertation assistance is definitely possible so read our sample works below to be even more convinced of our writers' capabilities.
See Our Sample Work
FROM UNDERGRAD TO PHD, WE CAN HELP YOU WITH ALL OF YOUR ACADEMIC ASSIGNMENTS
We know how hard you work to make sure your grades are where they need to be, and that's why we have a full team of academics and scholars on hand who have studied at the highest levels in their respective fields. Watch the Homework Help Show for tons of great videos on writing essays and papers at any level, from specialized article summaries to thesis papers and PhD dissertations. We'll show you exactly what it takes to make sure you secure that A and pass through your PhD review with flying colours.
Whether you just need some advice or you want to have a top-level professional do the work for you, the Homework Help Team is ready and on standby to make sure you have all the tools and resources for academic success at your disposal. Check out more from the Homework Help Show on our YouTube page, or click the button below to order your PhD dissertation now.