Pay For Essay Today With Homework Help Australia
Homework Help Australia specializes in paid essay writing services where you can get one of our top writers and basically pay for essay writing online.
How It Works
Order Now
Our Custom Essay Writing Service Includes:
Professional Essay Writers & Scholars
The team of writers at Homework Help Australia are experts in their chosen fields. You can only expect the best from our writers with a combined academic experience of 20 years!
Original & Plagiarism-Free
You will never have to worry about plagiarism ever again when you purchase your 100% original and custom essay with Homework Help Australia. You can be rest assured that your order is at 1-of-1.
Matching Your Unique Needs
With our wide range of subjects covered, we can assure you that your custom essay will match the requirements of your assignment. All you need to do is input your assignment instructions!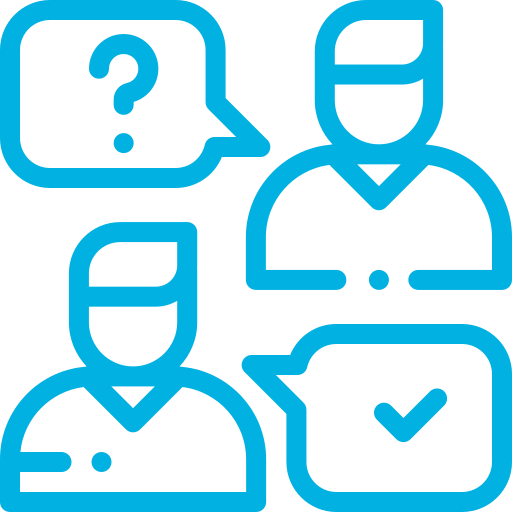 24/7 Access to Support
Our customer support team is available for all your inquiries and questions 24/7! No matter where you are in the world, our customer service team will happily cater to your needs.
If you've ever considered having to pay for essays but are still a little hesitant, you've found the right place. Homework Help Australia has been around for a decade helping students with their custom essays, term papers, research essays, and almost everything under the homework umbrella. Even after a student has graduated, Homework Help Australia can still assist them in creating their resumes and even establishing their businesses through business research papers, reports, and analyses.
A few Google searches might bring you to websites that claim they can get you to pay to write essays for you, but Homework Help Australia is by far the best and most trusted website for this service. Find out more about how you can actually get pay people to write essays for you.
In Dire Need Of Some Essay Help? Look No Further!
At Homework Help Australia, we understand that students are under a lot of pressure. If you've considered finding a platform that lets you pay for essays, you're probably a little overwhelmed with deadlines, assignments, and life outside of school.
Everyone needs a little help sometimes and that's precisely why Homework Help Australia exists for students and professionals worldwide. Here are just some of the subjects our team of dedicated writers can help you with.
● Arts & Humanities
● Business Administration
● Computer Programming
● Commerce
●Criminology
● Economics
● Education Studies
● Engineering
● Finance
● Law
● Math
● Nursing
● Sciences
● Social Sciences
● Statistics
● And more!
What's great about Homework Help Australia's custom essay writing service, is that we are able to connect you with top writers who are more well-equipped to write on your chosen topic. There's no need to ask yourself, "can I pay someone to write my essay?" because Homework Help Australia can do that for you.
The Process of Getting A Custom-Written Essay
Clicking the "order now" button on the top right of our website is the quickest way to get started on your custom essay. You will be able to input your assignment details and get quoted for free! You get to choose when you receive your order and get to input any relevant information that our writers might need to ensure you never get a failing mark.
The best thing about Homework Help Australia is that you're not just having to pay for essays when you don't trust the writer. Because of our decade-long service to students, their testimonials alone will make you feel safer trusting us with delivering the best possible essay.
Not only do we have a dedicated team of talented writers, we also have fast customer service. You can always communicate with us and you can be assured that we have nothing but the best experience to offer. Your essay order is 100% plagiarism free, delivered on time, and you can even get free revisions.
Frequently Asked Questions
Online Essay Ordering Process
Read a Sample of Our Work
To further convince you of our writers' ability to deliver the best possible custom essay for you, we have a library of our past work that you can check out. At Homework Help Australia, we understand that essays are a huge part of schools' curriculum and can be a very time-consuming and tedious process to finish one.
Our writers are well-qualified and well-equipped to create your custom essay and here you can see it for yourself.
See Our Sample Work
The Convenience Of Using Homework Help Australia's Custom Writing Service
Over the years, we've made it easier for students and customers to contact us. Recently, Homework Help Australia has launched a WhatsApp profile in order to be more accessible. We also have a great online presence and have established communities in Instagram, Facebook, and TikTok so you know the company is very trustworthy. You can follow us on our social media accounts and be on the lookout for influencer codes that can get you 20% off your first order.
Our website also has a pricing option where you can learn more about our rates depending on the service you need. We have a live counter as well that shows how many clients we've served and it's currently at almost 9,000.
You can message us on WhatsApp using our toll free number +1 (855) 822-0700
With Homework Help Australia's wide subject range, top-writers, affordable prices, and longevity in the industry, there's no better place to trust and get your paid essay writing done..
Place an order now and get 10% off your first custom essay. Trust only Homework Help Australia!