Speech Writing Services: Custom-made and Original Speeches
Homework Help Australia now offers speech writing services for any occasion! Get your speeches written for you if you're a student pressed for time or a professional who needs professional speech writing help.

How It Works
Order Now
Our Custom Essay Writing Service Includes:
Professional Essay Writers & Scholars
Looking for a professional speech writer who is dependable, legitimate, and amazing with words can be hard to do online. Luckily for all Homework Help Australia clients, our in-house team of writers are some of the best, most capable, and talented writers. You can definitely trust us when it comes to speech writing services or any other custom written orders you may need.
Original & Plagiarism-Free
Nobody wants to hear an unoriginal and plagiarized speech. At Homework Help Australia, we even offer plagiarism scans and we use a third-party plagiarism checker for all orders with us. The same goes if you avail of our speech writing services. You can be assured that it will be 100% written originally by one of our writers who are great speech writers.
Matching Your Unique Needs
The operating team at Homework Help Australia can easily match you with the perfect speech writer for the job. No matter the occasion for which you need speech writing services done for, you are going to be well taken care of by the team and your assigned writer.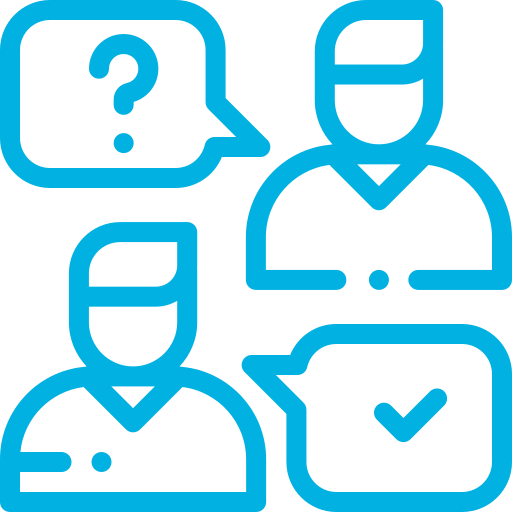 24/7 Access to Support
If you had gone elsewhere looking for speech writing companies or speech writers for hire, you might not have access to Homework Help Australia's 24/7 support services. Once you place any custom written order from us, you can have access to our support team any time of the day wherever in the world you are.
At some point in your academic life, you'll be tasked to deliver a speech in front of your classmates, peers, and other professors. This activity can be quite nerve wracking and you really need to come prepared. Not only will you need to deliver the speech but you'll also have to write it.
A good speech has several characteristics you need to take note of when you're drafting your material and preparing to deliver it.
Your speech must be relatable to your audience. That means the use of language and tone is tailor-made.

Your speech topic should be timely but relevant and it should be compelling. You have to command the attention of your audience, and to do this, you need to tug on their emotions and experiences.

While it can be hard to conceal your nerves as you deliver your speech, practice makes perfect. Be cool, calm, and collected to appear more confident. You'll garner more listeners this way.

Your speech should follow an outline that is organized, well structured, and is timed appropriately.
The best speeches aren't always the ones that have all the right information. Delivery and material go hand in hand, and sometimes, the most impactful speeches are the ones that is paced correctly. Regardless if your speech contains the best message, the most meaning, and is packed with new knowledge, without the proper delivery, it could very well fall on deaf ears.
Not only can Homework Help Australia's writers help you with crafting the perfect speech, they'll also assist you in:
Practicing and going over your speech so you are fully acquainted with the material.

Provide tips for voice projection and speaking.

Correct you on your pace and tone.
The best tip for succeeding in giving your speech is appearing confident. People can sense when speakers are nervous and unprepared. You've got to show your passion and confidence while speaking to really captivate your audience.
The amazing team of writers at Homework Help Australia have years worth of combined experience on speech writing. They've crafted speeches for professionals with public relations clients, university students, and anyone who's ever needed to speak in front of a crowd. If you wish to get your speech writing done at Homework Help Australia, our writers will mold the most authentic and impactful speech and help you practice until you're perfect.
If you want to learn more about what it entails to write a speech, read up on our past blog titled, "How To Write A Speech For Any Occasion in 8 Simple Steps." Or, you can always order your custom made speech with Homework Help Australia.
Homework Help Australia's speech writing services
There's no better platform to trust than Homework Help Australia if you need speech writing services done.
With some of the best writers in the business, you can be assured that the writer matched to your unique needs is more than qualified to write a speech for you. It could be informative, persuasive, or it could even be a special occasion speech. No matter what it is, Homework Help Australia has got you covered!
Speech Writing Made Easy
Here are 10 preparation tips you can make when trying to write a speech from Northern Kentucky University.
Consider and get to know your audience
When making a speech, you want to appeal to as many people in your audience as possible. That means, you have to be relatable and try not to alienate anyone in the audience. You should consider the audience's age, socioeconomic status, beliefs, and educational background.
A good speaker knows when to say certain things and on the proper occasion. There are varying appropriate languages to be used depending on the occasion the speech calls for. Whatever the occasion is, you need to match your speech accordingly. For example, stay professional in business or school speeches. If it's a less formal and happy occasion, try not to dampen the vibe by telling sad stories during the speech.
A good speech stays on track and has a good flow that the audience can easily follow. It's always best to choose a topic you're interested in if you have the choice. If it's a speech that needs to be done for academic purposes, you need to do enough research to be knowledgeable on the topic and be able to speak on it.
If you're having trouble picking a topic, check out our two past blogs on 100 persuasive speech topics and 200 informative speech topics.
Once you've determined what the speech is for and what topic you want to talk about, it's also important to know what the purpose of speaking is. Ask yourself whether you're trying to teach your audience, inspire them, or persuade them.
This is the part where you research more on your chosen topic and gather enough information to be well versed in it. You can expect the audience or panel to make questions so you need to come prepared with not just your material but the knowledge as well.
Pick content from your brainstorming session
Having more information than needed is better than having holes in your arguments and speech. It's best to gather a lot of information and later narrow it down rather than having incomplete information to share with an audience.
Organize your thoughts and content
Once you've got all the necessary information you need, you can start by making an outline of which things need to be addressed first, middle, and last. Ask yourself how you want to start and end.
Write a draft of the speech
A good tip as you're writing your speech is to read it out loud and see what you will potentially sound like. If you want a more in depth tutorial of how to write a speech, read our blog here.
Not all speeches will require visual aids to go along with it. Usually this is more so needed during work presentations and academic speeches in front of a panel. It's important to consider that visual aids only help you slightly and you shouldn't place your full speech on the visuals. Just use cue words and make sure it complements your speech.
Homework Help Australia also has PowerPoint presentation services to help you get the perfect visual aid for your speech.
Practice makes perfect. If you're not the best public speaker, you can also remedy by honing and practicing your skills. Try practicing alone first and then practice in front of a trusted group of people.
Learn more about how to deliver a speech and practice communication skills by reading our blog about it here.
Frequently Asked Questions
Online Essay Ordering Process
Read a Sample of Our Work
You might not have gotten speeches written for you before and are kind of hesitant to spend some money on a ghostwriter. By reading a sample of what our writers can do for you, we hope to change your mind. Click the button below to see a consolidated list of sample works our amazing writers have created and be prepared to be impressed.
See Our Sample Work
Writing a Paper Has Never Been Easier. Order Now!
Speech writing no longer has to be challenging thanks to Homework Help Australia offering writing services for any occasion. Get a free quote now on any of our services and place an order today.
There's no use worrying about things that have solutions and you can find almost all of them with Homework Help Australia.