Buy Term Paper For College At An Affordable Rate
Buy term paper for college now with Homework Help Canada where you get the best writers at the most affordable rates available. With over 10 years of experience assisting students and helping them reach their highest potential, Homework Help Canada is a pioneer at serving the needs of students worldwide.
How It Works
Order Now
Our Term Paper Writing Service Includes:
Professional Essay Writers & Scholars
There's no better online platform that caters to students the way Homework Help Canada does. What sets us apart from other custom online writing services is our team of professional essay writers and scholars. They are masters at their respective fields and are some of the best writers to trust with your school needs.
Original & Plagiarism-Free
On top of Homework Help Canada's impeccable dedication to serving our student clients, all custom essays and writing outputs you order are 100% originally written by our professional writers and scholars. We also run every assignment in a third-party platform that checks for plagiarism to make sure that whatever order you make at Homework Help Canada is a one-of-one.
Matching Your Unique Needs
Homework Help Canada has a unique ability to match our clients with the perfect writer to cater to their needs. Whether it's papers on engineering, arts and humanities, nursing, law, criminology, or any branch of science, we can match you to the right writer for the job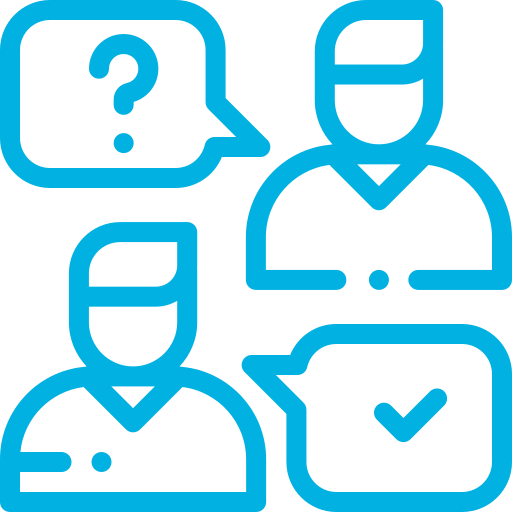 24/7 Access to Support
There's no need to be anxious while waiting for your order or get scammed by dodgy websites promising cheap assignment services. We have catered to so many students over the span of over 10 years so you can be rest assured that you will get your order at your specified time. Our customer support team is available to answer any queries you may have 24/7.
Students in college and high school go through overwhelming and overworked phases which we at Homework Help Canada realize. Because of the demand for essay writing in school curriculums and the short amount of time students have to complete school tasks, Homework Help Canada has decided to close this gap.
Now, you can buy term paper, custom essays, PowerPoint presentations, and even math solutions from one of the top platforms catering to students. With our great online presence and more than 10 years in the business, there's no better place to entrust your education with. With a great customer support team and the most professional writers money can buy, you can buy term papers at an affordable price without losing writing quality. 
If you're overwhelmed with school and feeling overworked, it's good to remember that help is always possible.
Buy Term Paper and More At Affordable Prices
You might think purchasing a written output from some of the most knowledgeable writers out there can cost a pretty penny. But for the quality and writers that are ghostwriting for you, Homework Help Canada is worth every cent. Our services are not only limited to essays but our writers can also help create speeches and presentations. 
Students aren't the only market Homework Help Canada caters to. We even help young professionals or fresh graduates in their budding careers by providing them with services like resume and CV building. 
All our helpful services are just what every student and young professionals need which is why we've made it affordable, efficient, and within reach of those we want to help. We've established great online media platforms to be closer to our clients and ensure that our vision is to always provide help for those who need it.
Need Your Term Paper Written ASAP? Look No Further!
Term papers are required at the end of the school term and require lots of research on the student's part. Teachers use this to gauge their students' ability to retain information and how much they've learned about specific lessons during the term. Since term papers are needed at the end of the term, most students are so excited for the term break. Some students may have clocked out mentally on doing more work on top of everything they've been doing the whole term or semester. This is why term papers can be very difficult to complete.
Luckily for our students who fall in this category, Homework Help Canada is a place where you can buy term papers and other custom written outputs. By trusting us to relieve some pressure off of your shoulders and make sure you're stress-free until the last day of the term, you can buy term papers from us and just relax until the deadline is up. Our operations team will match you to the perfect writer and all you need to do is tell us what topic you need a term paper for and wait for our magic to be done. You can even get free revisions if we fail to add specific instructions so make sure you are as detailed as can be when making your order.
Sit back, relax, and chill until the last day of the term and let one of our amazing writers write your term paper for you!
Frequently Asked Questions
Online Essay Ordering Process
Read a Sample of Our Work
We understand that trusting an online custom writing service can be difficult especially if it's your first time availing of such services. That's why Homework Help Canada has created a library for potential customers to read a sample of what their orders might look like. You may not be able to meet the actual writer who will create your output, but you can read their work and let that speak for themselves and how able they are.
See Our Sample Work
Writing a Paper Has Never Been Easier. Order Now!
One more thing that sets the service Homework Help Canada provides apart from its competitors is our dedication to empowering our clients. While we would love for you to try out our services and let us take off the load from you, we also advocate for self-learning. Homework Help Canada can write admission essays but we also have a blog that teaches you How To Write A College Application. 
If you have any questions, you can email us at info@homeworkhelpglobal.com or you can also message us on WhatsApp using our toll free number +1 (855) 822-0700. We look forward to hearing from you and helping!